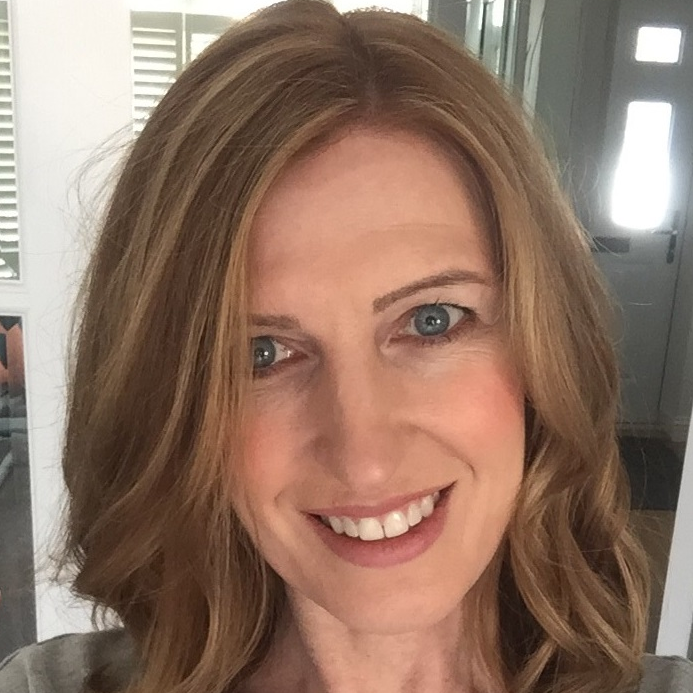 ACMA, CGMA, VICE-PRESIDENT OF FINANCE, PLADIS, UNITED KINGDOM & IRELAND
Currently, she is the CFO at pladis global for the UK & Ireland Region.

Pladis is a global biscuit and confectionery company with much loved snacking brands such as McVitie's, Ulker, Verkade and Godiva. She has been in role for 3 years and prior to that spent 20 years with Kerry Foods.

Lindsey Roberts gained experience across many areas of finance including Commercial, Supply Chain, Financial Control, Shared Services set up, Revenue Management, Strategy and Transformation, M&A and post acquisition integration.

She believes that people should be able to bring their whole self to work, championing Diversity and Inclusion particularly gender equality and as a CIMA member she is an Ambassador of Women in Leadership.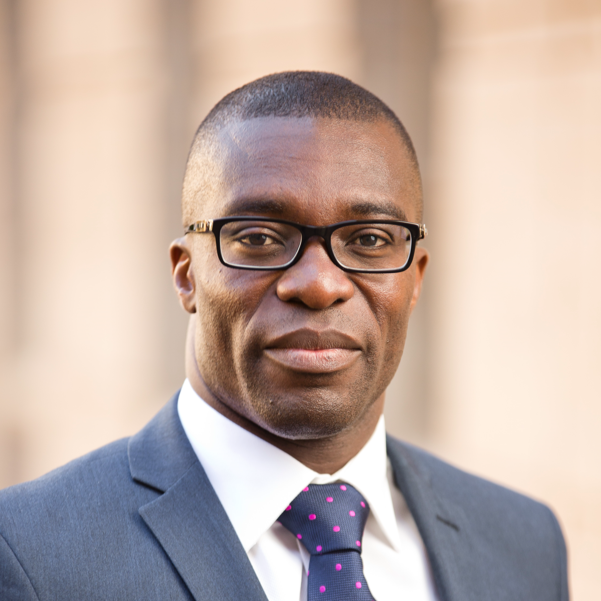 PARTNER & BUSINESS SCHOOL LEADER, PWC, GHANA
George Kwesi Arhin is a Partner in the Assurance practice, the PwC Business School Leader and the Human Capital Leader for PwC Ghana, Liberia and Sierra Leone. He also holds the position as the PwC West Africa Mining Leader.

He has over 18 years' of experience in delivering assurance and advisory services to companies involved in Mining, Energy & Utilities sector and has in-depth knowledge of accounting, finance and risk management across the sector.

George has deep expertise in ISA, IFRS, US GAAS, US GAAP and SEC/PCAOB engagements due to serving numerous clients listed on the London, Australia, New York and Toronto Stock Exchanges (LSE, ASX, NYSE & TSX).

He has worked on a number of projects in over 15 countries which makes him bring unique insights and an international perspective to clients and staff. His clients range from small owner-managed businesses to large public and private corporations both locally and internationally.

Prior to joining PwC Ghana, George worked with JP Morgan and Credit Suisse Asset Management in London. He also worked in the PwC offices in London, Aberdeen and Houston Texas. George holds an MBA from INSEAD and a BSc. in Business Administration from the University of Ghana Business School. He is also a Fellow of the Association of Chartered Certified Accountants (FCCA), Chartered Global Management Accountants (CGMA), Chartered Institute of Management Accountants (ACMA) and a Member of the Institute of Chartered Accountants (ICA Ghana).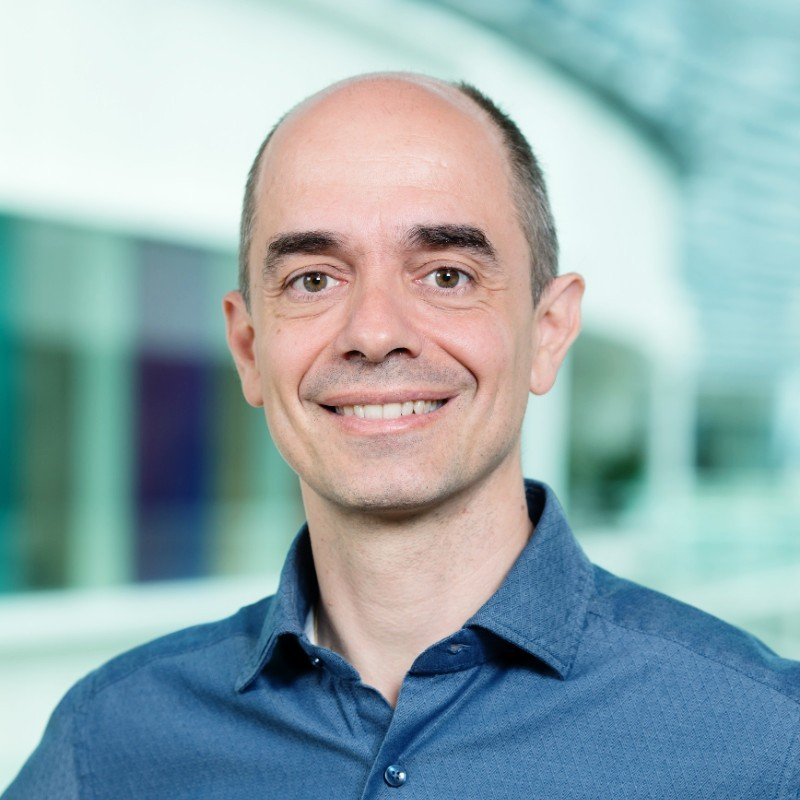 HEAD OF GLOBAL FINANCE CAPABILITIES AND TALENT, GLAXOSMITHKLINE (GSK), UNITED KINGDOM
RICCARDO CALLIANO is currently Head of Finance Capabilities and Talent Pipeline at GlaxoSmithKline (GSK). He works across the Finance organization to drive the new capabilities development agenda, drive the various talent programs and initiatives (from early to established talents), and develop the Digital Roadmap for Finance.

He was previously Vice-President Finance, Global Manufacturing and Supply Chain in, in charge of manufacturing sites across the US, Europe and Asia.

His previous responsibilities as Vice-President of Commercial Finance for GSK USA included driving performance and strategic allocation of resources, with a particular focus on planning and execution for key new product launches.

Beforehand he served as CFO in the China/Hong Kong region, where he created a Share Service Centre for the area.

Previously Riccardo worked at Eli Lilly, acquiring emerging markets experience as CFO of Mexico. Prior to that, he led various initiatives in Eli Lilly Europe, such as planning and executing the outsourcing of financial processes for the region, streamlining processes as regional P2P process owner and Six Sigma Black Belt, setting up and running a Customer Intelligence team for the European Critical Care team in Switzerland.

Prior to joining the healthcare industry, Riccardo worked in FIAT's Corporate Strategy and Business Development function for the automotive industry.

Riccardo holds an M.B.A from INSEAD, graduated in Business & Economics from the University of Torino (Italy), earned a diploma of International Business from the University of Dublin, and received an International Business Strategy certificate from the London School of Economics.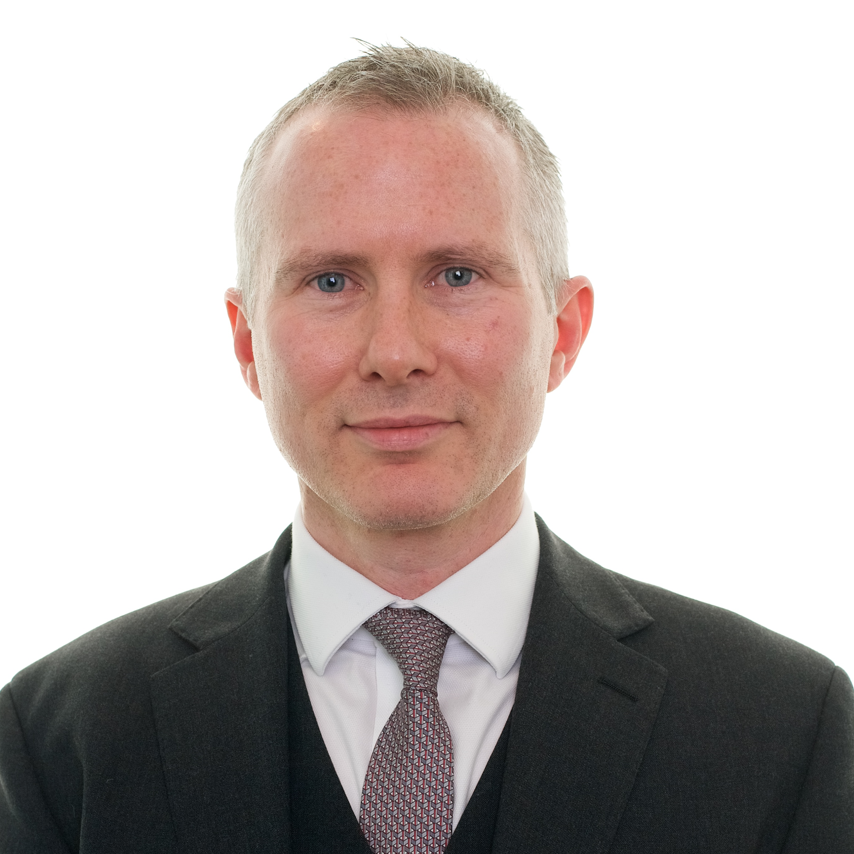 CHIEF DIGITAL OFFICER AT RSM UK
Chris Knowles is the Chief Digital Officer at RSM UK. He has more than 20 years' experience as an IT consultant, is a chartered management accountant, and sits on our National Leadership Team.

Chris started out in IT consulting in 1997, and joined RSM in 2012 to build and lead our technology and management consulting practice. As the Chief Digital Officer, a role he took on in April 2020, Chris guides technology innovation and adoption for our firm and clients.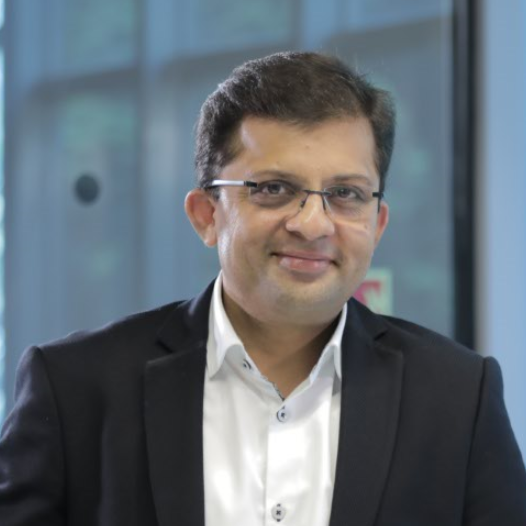 FCMA, CGMA, CA, EXECUTIVE VICE PRESIDENT AND CHIEF FINANCIAL OFFICER, DIGITAL INDUSTRIES, SIEMENS LIMITED, INDIA
Mr. Modi was born in Mumbai and having studied and worked abroad can truly be called a global citizen.

He had an illustrious academic career and is a qualified Management Accountant (FCMA (UK), CGMA, Chartered Accountant (CA) and Cost Accountant. During his professional career he has also taken up courses in Logistics at Cranfield University and on Strategic Financial Analysis at the University of Chicago.

He began his career as a Management and Strategy Consultant at Accenture in 1994 wherein he was responsible for various business transformation, valuation and cost reduction projects locally and internationally. He joined Siemens in 2005. He initially worked as the Managing Director of Siemens Corporate Finance for about 6 years where he was also Heading the Mergers and Acquisitions and Corporate Consulting teams wherein, he did multiple top-level assignments for Siemens Germany and Siemens India. His leadership ability and his visionary were recognized by the management of Siemens Germany and he was sent on delegation to Germany and has worked in senior management roles in the Automation and Drives businesses. He became the Chief Financial Officer of Digital Factory and Process & Drives divisions in Siemens Limited, India from Oct. 2015 and later became Chief Financial Officer of Digital Industries from April 2019 and has since been guiding the business in tough business conditions exceptionally well.

His previous team members describe him as a gentle human being but a highly result oriented boss. He has been a Guardian of Angel of UNICEF and actively contributes to social and community welfare activities. He is committed to his "local" roots and is a true family person.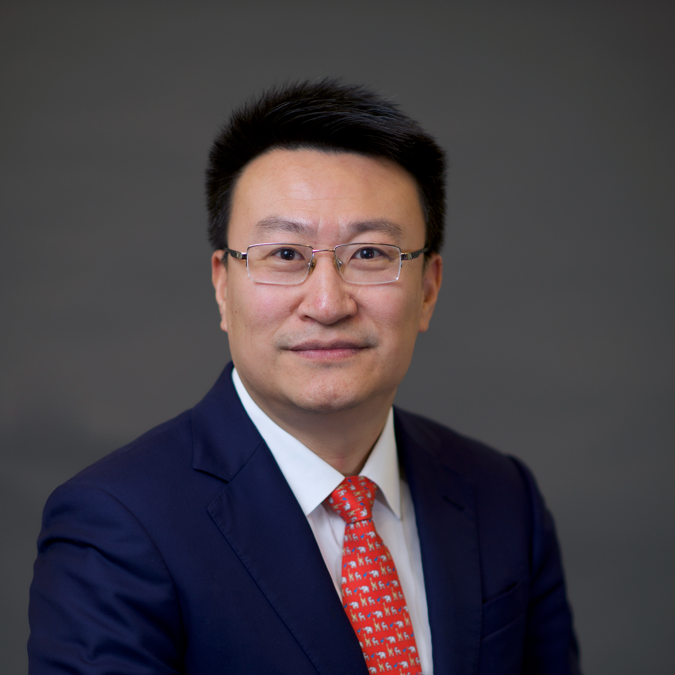 SENIOR VICE-PRESIDENT, INVESTOR RELATIONS, EATON CORP PLC, USA
Yan Jin is Senior Vice-president, Investor Relations, Eaton Corp PLC, USA, a power management company. Yan also serves as one of the officers for the company.

Previously, Yan served as the vice president of finance in the Asia Pacific region.

In the past 20 years with Eaton, Yan has focused on investor relationship, accounting, tax, treasury, business strategy, green-field set up, M&A and post-acquisition integration. He was one of the key members to grow Eaton's business in greater China and the APAC region.

Prior to joining Eaton, Yan worked as consultant at PWC.

Yan holds a bachelor's degree in Economics and received his MBA from the University of Wisconsin-Madison. He is also a member of CIMA (the Chartered Institute of Management Accountants) and CGMA (Chartered Global Management Accountants).

Eaton's mission is to improve the quality of life and the environment through the use of power management technologies and services. We provide sustainable solutions that help our customers effectively manage electrical, hydraulic and mechanical power – more safely, more efficiently and more reliably. Eaton's 2019 revenues were $21.4 billion, and we sell products to customers in more than 175 countries. At Eaton, we make what matters work and know what matters next.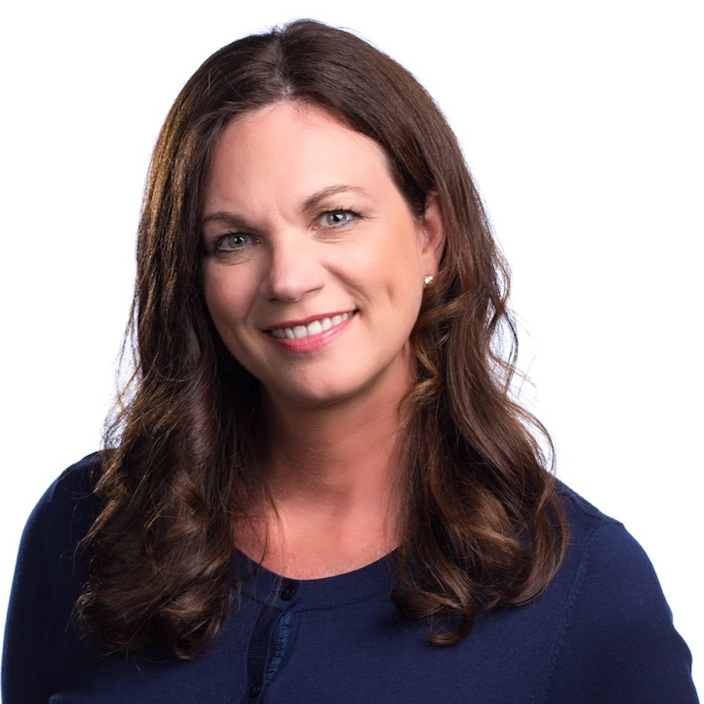 SENIOR VICE PRESIDENT, ACCOUNTING, TAX & TREASURY AT WORKDAY, USA
Barbara Larson is a senior vice president in Workday finance overseeing the accounting, tax, and treasury organizations.

Barbara brings more than 25 years of finance and business experience to her current role. Since joining Workday in 2014, she has served in various leadership roles -- most recently as general manager, where she led the product strategy, management, and engineering teams responsible for Workday Financial Management, and prior to that, as vice president of business finance. Before joining Workday, Barbara held senior finance roles at VMware, TIBCO Software, and Symantec.

Barbara holds a bachelor's degree in business administration with an emphasis in accounting and finance from the University of Arizona.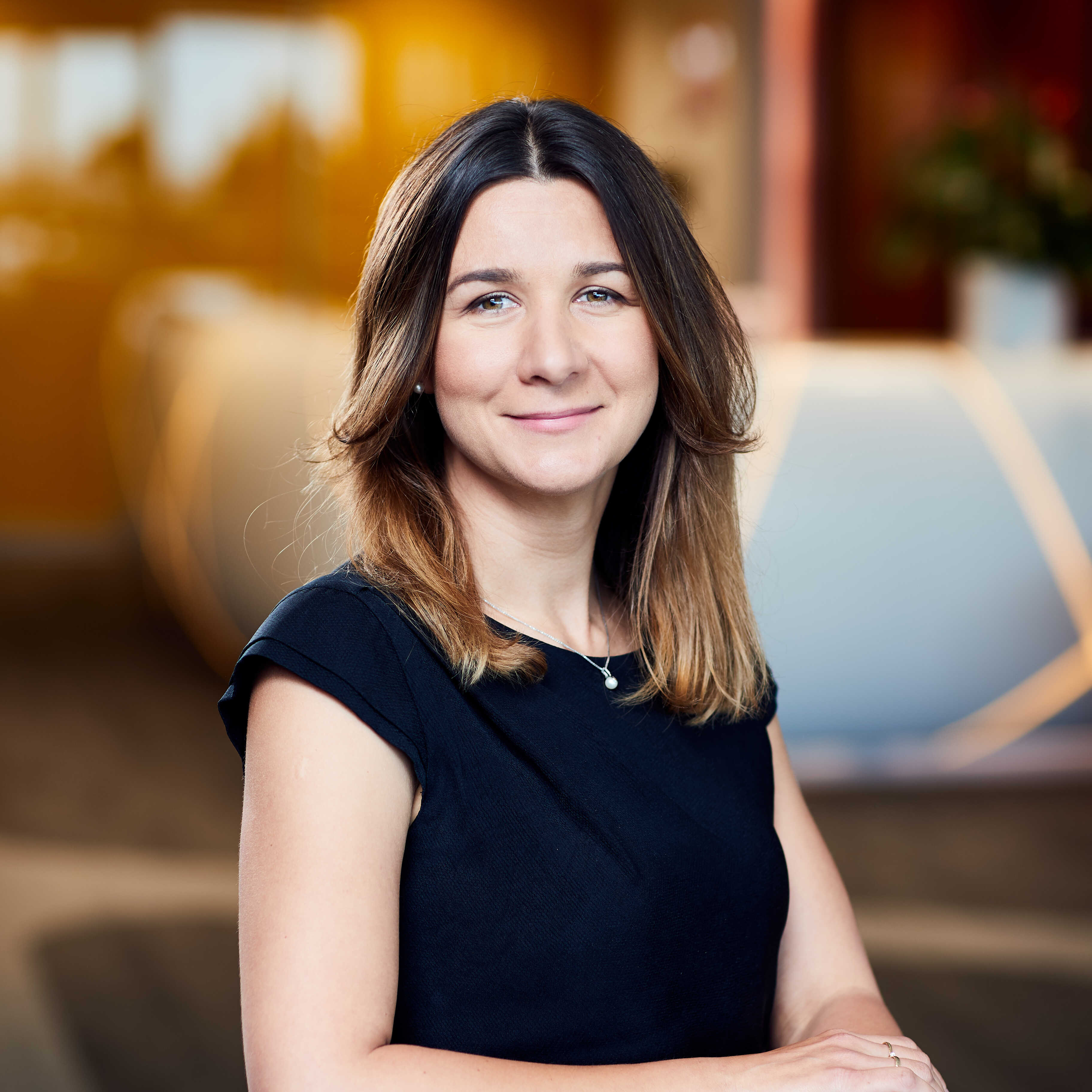 PARTNER PWC POLAND, LEADER OF THE "FINANCE OF THE FUTURE" INITIATIVE IN PWC POLAND
Katarzyna is a Partner in the accounting advisory and capital markets department. She specializes in advising on the transformation processes of financial functions and supervises the implementation of IT solutions from the accounting side. She manages a team of experts creating solutions for business process optimization and developing IT tools for Finance. She has over 19 years of experience in auditing as well as accounting and financial consulting. She is a member of the British Association of Chartered Accountants (ACCA), a certified auditor entered on the PIBR list and a certified internal auditor (CIA).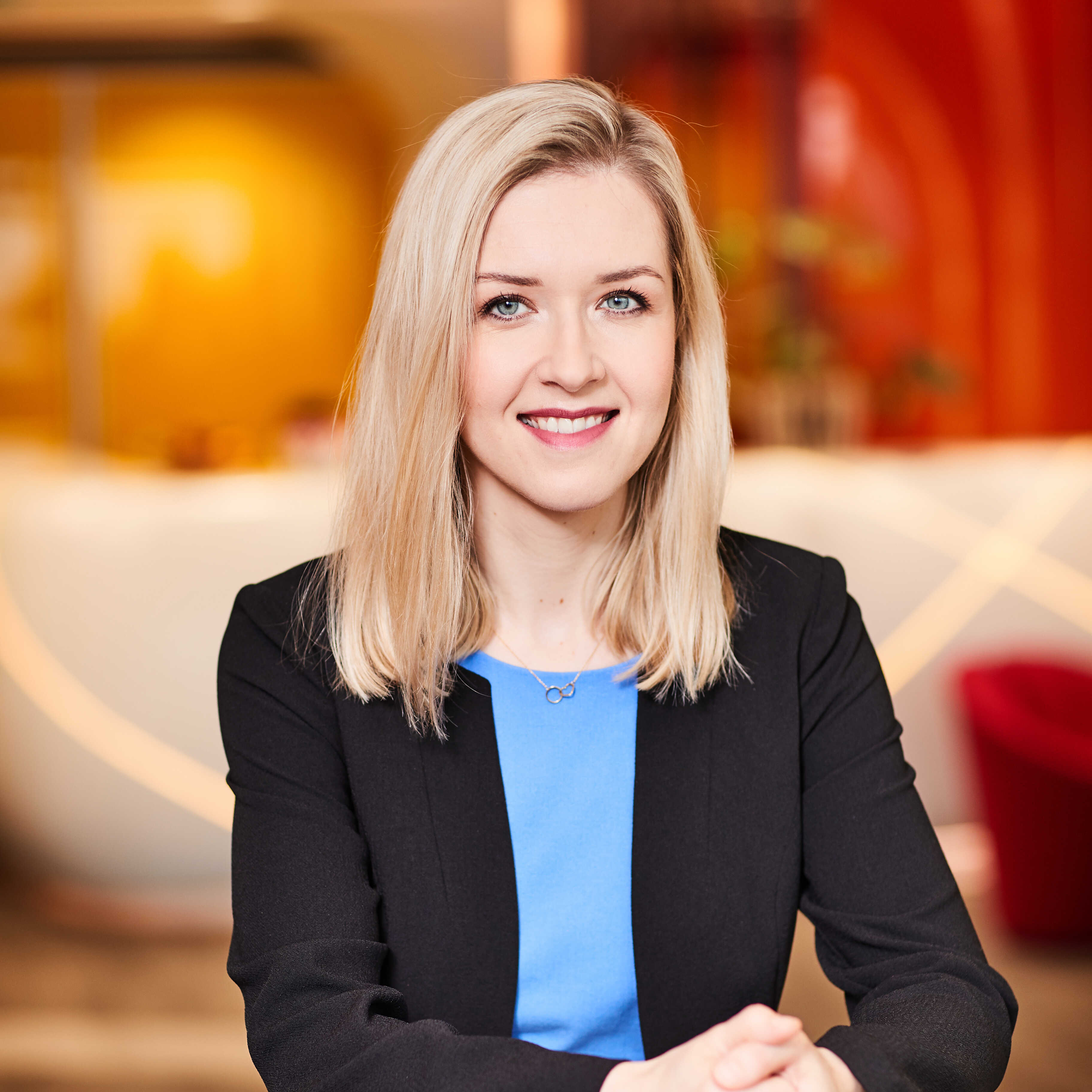 DIRECTOR PWC POLAND, EXPERT IN THE FIELD OF TAX REPORTING AND TAX ADVISORY
Dorota has over 13 years of professional experience in the area of tax reporting and tax advisory. Her key area of specialization is CIT and VAT compliance. Dorota worked at PwC in the United States for 2.5 years, participating in tax transformation projects involving improvement of processes, data and implementation of technology solutions.

Dorota was a member of the Ministry of Finance working group for the implementation of the Internal Tax Control Framework in Poland and is responsible for carrying out many projects related to the assessment and support of the tax function of PwC clients, as well as the preparation and implementation of tax strategies.

She graduated in law from the University of Wrocław, studied business taxation at the University of Southern California in Los Angeles and is a licensed tax advisor.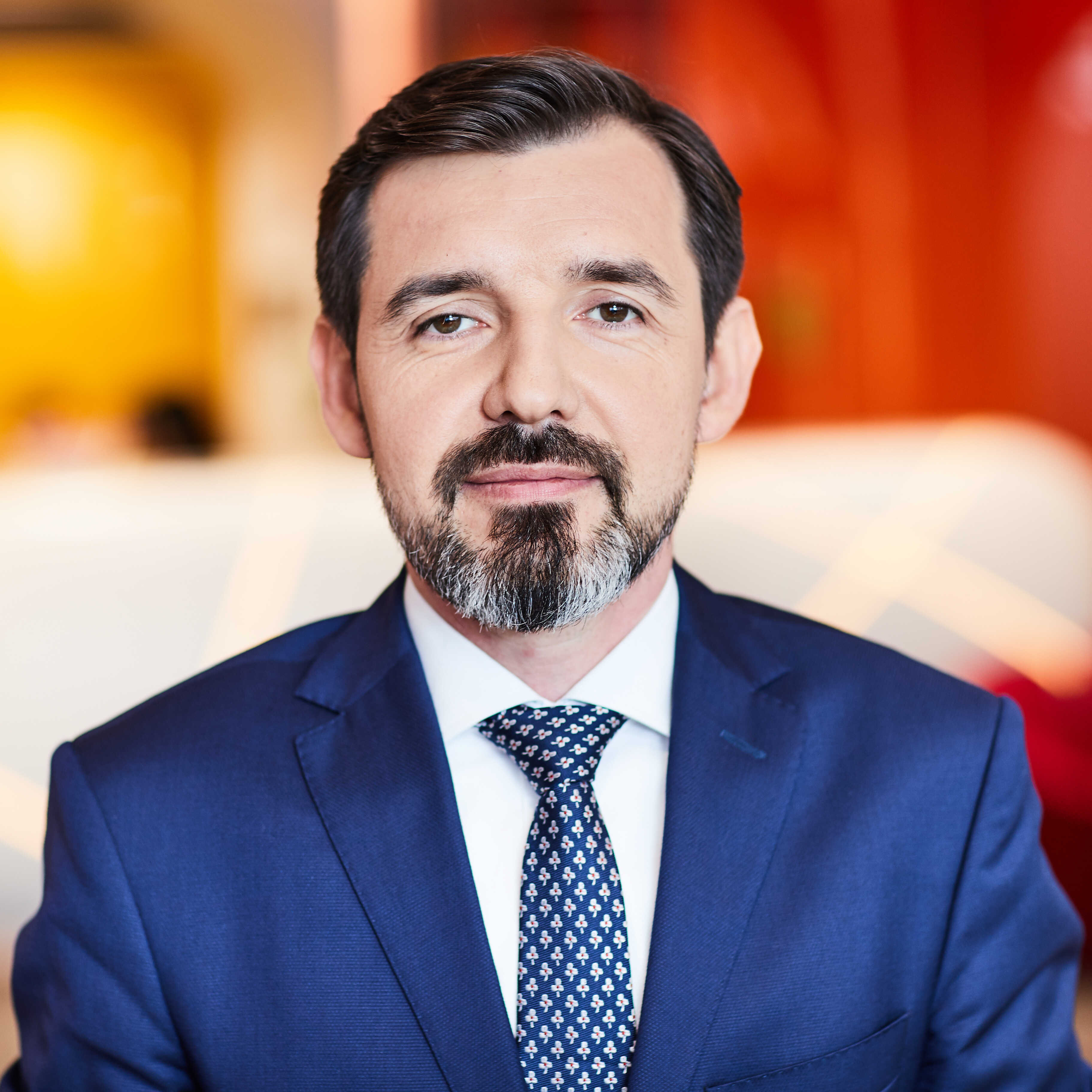 PARTNER PWC POLAND, ESG EXPERT
Piotr is a PwC Partner, GRC & Internal Audit Leader in CEE region. He has a broad experience in many aspects of corporate governance, risk management, compliance, internal controls, auditing and ESG.

His professional experience includes:
- advisory and certification services in ESG areas, including maturity assessment, support in the implementation and measurement of indicators (including carbon footprint), adaptation to regulatory requirements, validation of sustainable business reports,
- Enterprise Risk Management and Compliance implementation and assurance;
- Internal Audit advisory services (including internal audit setup), internal audit co-sourcing,
- Internal controls advisory and assurance work;
- Sarbanes Oxley attestation and advisory work;
- Third Party Assurance including readiness reviews and audits according to various standards such as SAS70, ISAE 3402, SSAE 16, ISAE 3000, ISRS 4400;
- Statutory and group audits within various reporting frameworks;
- Information Systems related audits;
- Optimisation of business processes.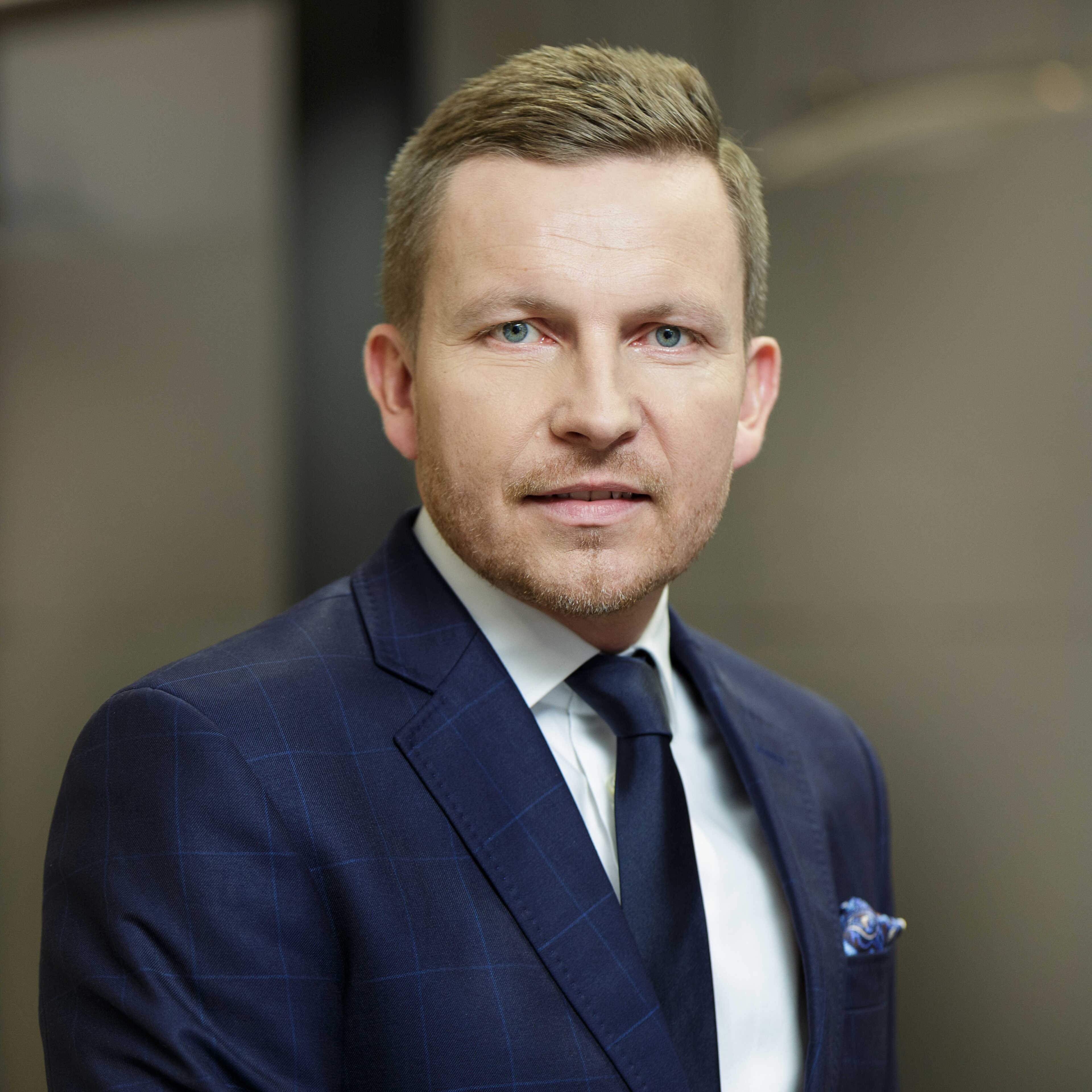 PARTNER PWC POLAND, LEADER OF "CFO COMPASS" PROGRAMME
Mariusz is a PwC Partner, auditor and financial expert with more than 20 years of professional experience. He joined PwC in 1997 specializing in audit and advisory services provided to large and medium sized companies. His professional experience also includes managing projects related to financial and management reporting, projects related to the preparation of prospectuses and participation in due diligence projects on behalf of foreign investors.

Mariusz supports CFOs in carrying out organizational transformation projects. He leads a team of PwC experts who design and implement solutions using new technologies, as well as advanced analysis and visualization methods for the transformation of back office functions, performance management and management reporting as well as compliance and security of business operations.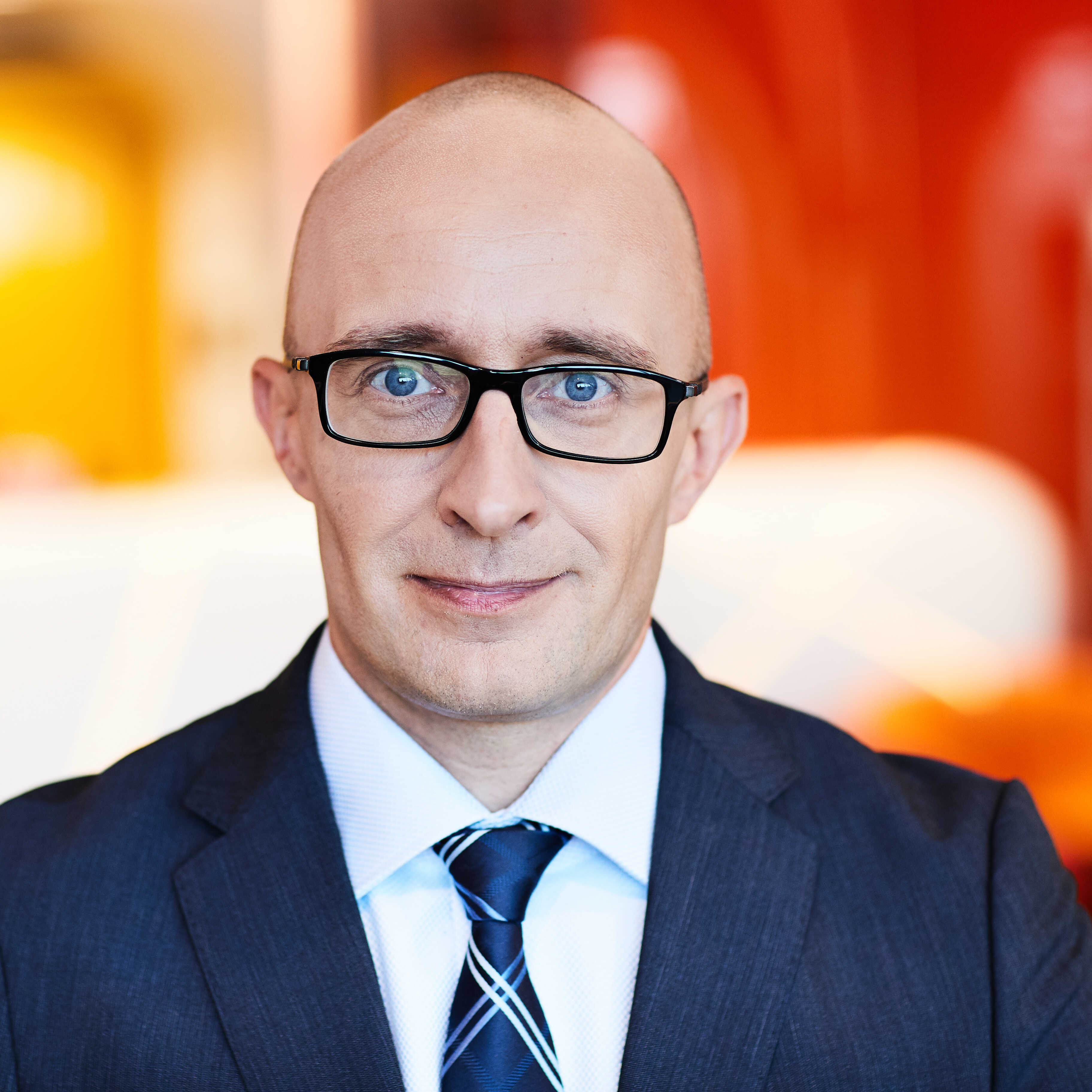 PARTNER PWC POLAND, LEADER OF SAP PRACTICE AT PWC
Adam has over 20 years of experience in consulting and implementation of SAP solutions. He supports companies in digital transformation projects, combining the competences of IT consultants and PwC industry experts. He is the leader of the SAP team, which brings together 50 specialists in Poland and 150 in the region of Central and Eastern Europe.
VICE PRESIDENT OF THE MANAGEMENT BOARD (FINANCE), KGHM
From 6 February 2020 he served as the President of the Management Board of Polska Grupa Zbrojeniowa, where he was responsible among others for consolidating the group around key technology.
Previously (2019-2020) he was associated with KGHM Polska Miedź S.A. He was executive director for strategic projects in the company as well as the President & CEO of KGHM INTERNATIONAL LTD. in Canada. There he carried out a program to increase ore extraction and processing in the Robinson mine in Nevada and to prepare the Victoria deposit to commence exploratory work.
Since 2018 Chairman of the Supervisory Board of PKP S.A. From March 2017 to June 2019 he was Vice President of the Management Board of Agencja Rozwoju Przemysłu (Industrial Development Agency) and was responsible for division of finance, corporate supervision and equity transactions. From 2015 he was on the Supervisory Board and served as the proxy of the Management Board for restructuring of companies of "Masfrost". In the years 1989-2013 he served in the functions of unit manager and director of companies in the industrial sector.
A graduate of the Catholic University of Lublin, with a Master's Degree in philosophy and theoretical physics. He completed MBA studies at INSEAD Business School where he specialized in costs management and the reorganisation of business processes.
Has many years of experience in economic and financial consulting.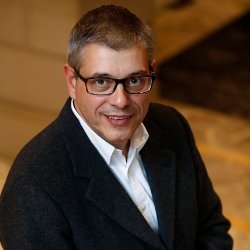 SENIOR VICE PRESIDENT FOR GLOBAL BUSINESS FINANCE AT ORACLE
Enzo is Senior Vice President for Global Business Finance at Oracle, with responsibility over the Europe, Middle Eats and Africa (EMEA) region. His role involves managing and leading Oracle's finance organisation across EMEA, providing both internal and external support to the business at all levels by leveraging an integrated, local and centralised finance team across Oracle. Enzo is also part of the Global Finance Management team, driving efficiencies and increased service levels through standardisation, centralisation, and automation. Enzo has more than twenty years of experience working in the IT industry, having held senior finance positions at Sun Microsystems, EDS, McDonnell Douglas, and Rolls Royce. He joined Oracle through the acquisition of Sun Microsystems, where he held a number of senior finance positions including the role of Finance Director, Emerging Markets, Europe, the UK and Ireland. After the acquisition, Enzo was heavily involved in Sun integration activities. Enzo is a qualified accountant and a member of the Chartered Institute of Chartered Management Accountants. He holds a business honours degree in Business Management. He is married with two children, enjoys sport and spending time with the family.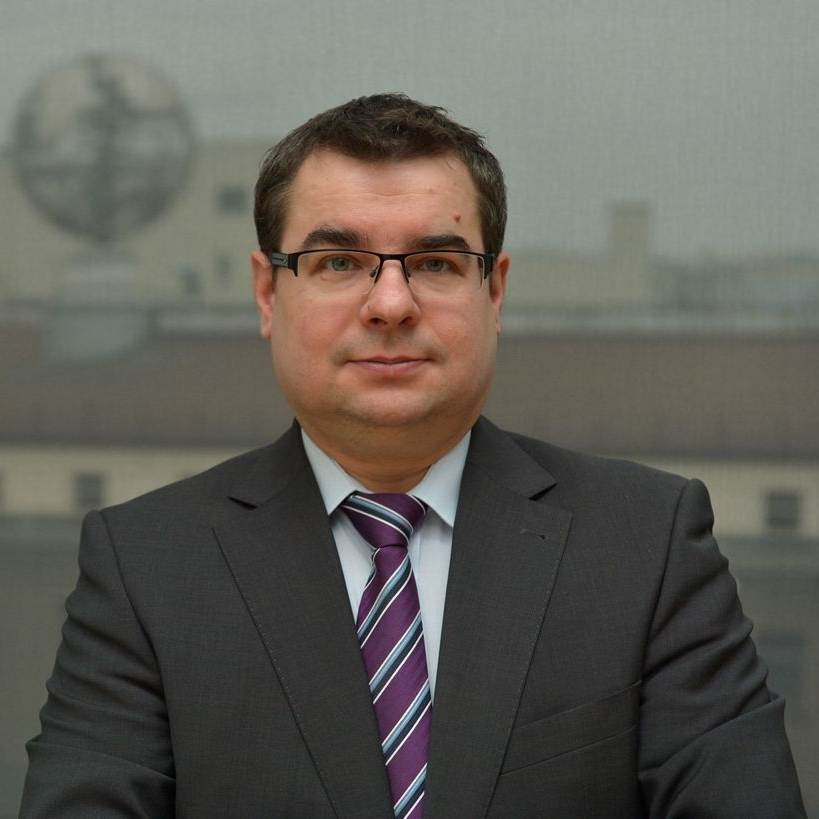 COUNTRY MANAGER APPLICATIONS, ORACLE POLSKA
Paweł Jędrusik, Country Manager Oracle Cloud Applications at Oracle Polska, expert in the field of business applications, with over 20 years' experience in the ICT industry. He helps customers in the right selection of enterprise cloud solutions, supporting business management. Before joining Oracle, Paweł managed sales teams in companies such as SAP, Microsoft, Amazon and NTT.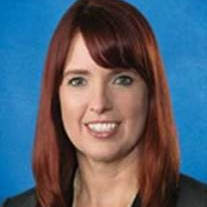 EVP CHIEF ACCOUNTING OFFICER, FRANKLIN TEMPLETON
Gwen Shaneyfelt is responsible for accounting policy, financial reporting, corporate accounting, corporate taxation, transfer pricing, and financial operations (accounts payable, accounts receivable, payroll) for Franklin Resources and its subsidiaries globally.
Mrs. Shaneyfelt has devoted her career to the financial services industry and has spent more than 25 years in the investment management industry. From 2006 through 2011, she served as chairman of the ICI Tax and Advisor/Distributor Tax committees.
Prior to joining Franklin Templeton, Mrs. Shaneyfelt was Executive Director of Tax at Morgan Stanley Investment Management where she was responsible for all corporate and fund tax matters for the Investment Management Division. In addition to Morgan Stanley, Mrs. Shaneyfelt's investment services career includes senior tax positions at Van Kampen Investments and KPMG Peat Marwick where she was Senior Tax Manager.
Mrs. Shaneyfelt holds a BS in Accountancy from Northern Illinois University. She is a Certified Public Accountant in the State of Illinois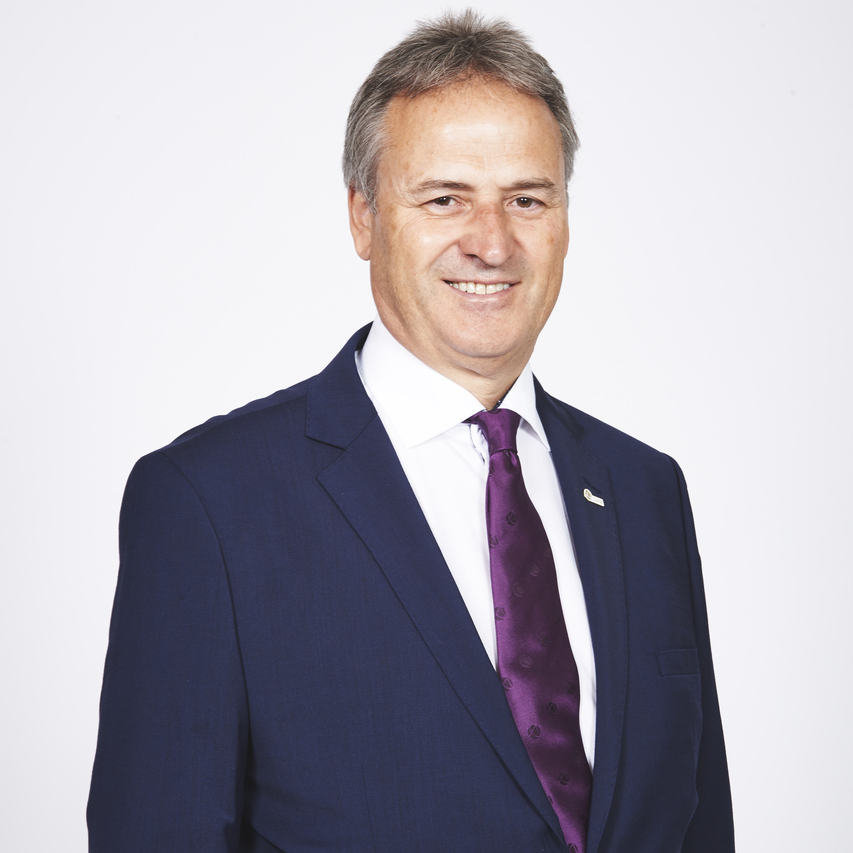 FCMA, CGMA, PRESIDENT OF THE CHARTERED INSTITUTE OF MANAGEMENT ACCOUNTANTS
Paul has a degree in economics and began his career in the industrial manufacturing sector. He then moved into the financial services sector and joined the London Stock Exchange (LSE). He worked his way up to become Chief Accountant at the LSE and led changes to the Exchange's reporting systems during the deregulation of the financial securities markets in 1986 (the "Big Bang"). In 1989, Paul joined the Canadian Imperial Bank of Commerce (CIBC) as CFO Europe, Africa, and Middle East.

Following a 12-year career in the City, Paul returned to industry and commerce undertaking corporate finance roles with British Gas plc and Greenergy International Limited, before joining Institute for International Research (IIR) as Group Finance Director in 1996. During his time at IIR, Paul financed and integrated more than 30 international corporate acquisitions in the Americas, Europe, Middle East, and Asia.

More recently Paul has founded, financed, and developed several businesses in the energy, media, and property services sectors. His energy businesses provide power and heat to their customers in the agricultural and manufacturing sectors, using the latest technologies to improve efficiency, reduce costs, and carbon emissions. A strong advocate for the use of alternative fuels in power generation for high energy consumers in the UK, Paul is currently working with the developers of small hydrogen and micro-nuclear power generation plants.

Paul was elected 88th CIMA President and 6th Chair of the Association of International Certified Professional Accountants on 3 June 2021. During his one-year term, Paul will concentrate his efforts on a digitally focused agenda, reimagining the services that accounting professionals provide and demonstrating the value that they bring in a fast-changing business world. He will encourage members to take new opportunities to help their organisations adapt and thrive in this challenging environment.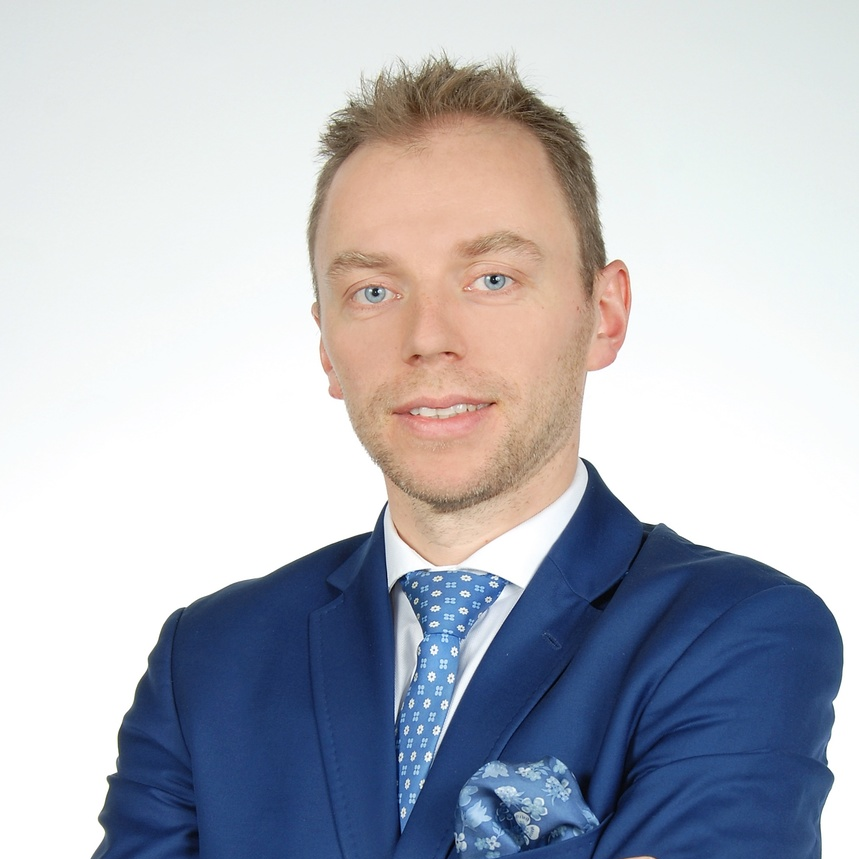 HEAD OF FINANCE AND DATA, NATWEST
Financial Director for NatWest Group entities in Poland
He has 12+ years of experience in Financial Industry holding previously roles in regulatory, financial control and business intelligence and FP&A teams.
In current role responsible for defining strategy and development of Finance and Data teams. In his global role Piotr is leading multinational team responsible for delivery of innovative data solutions for Finance Function.
During his career accountable for change and transformation programmes. Most recently as SRO accountable for SaaS product implementation and currently working on Finance and Risk Data Transformation.
Privately a big fun of an active lifestyle with favourite sports being sailing and running. Happy husband and father of four kids.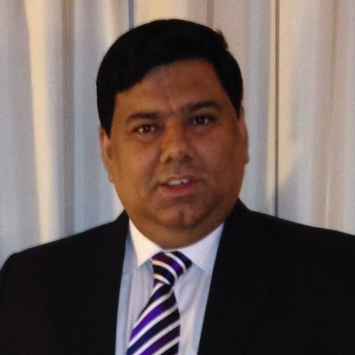 HEAD OF GLOBAL FINANCE OPERATIONS CENTRE, HSBC
Gagan Sabharwal heads HSBC Global Finance Operations Centre, Krakow. He has over 25 years of experience within finance industry, managing various facets of the business, from controllership and decision support to setting up global shared services centres. His experience spans beyond Banking and into Biotechnology, Manufacturing, Food & Retail business as well.
Over the past 15 years, he has been instrumental in setting up, building new capabilities, delivering economies of scale and efficiencies within global finance processes for banking and financial services. He has managed and leads large multicultural teams spanning geographies and functions.