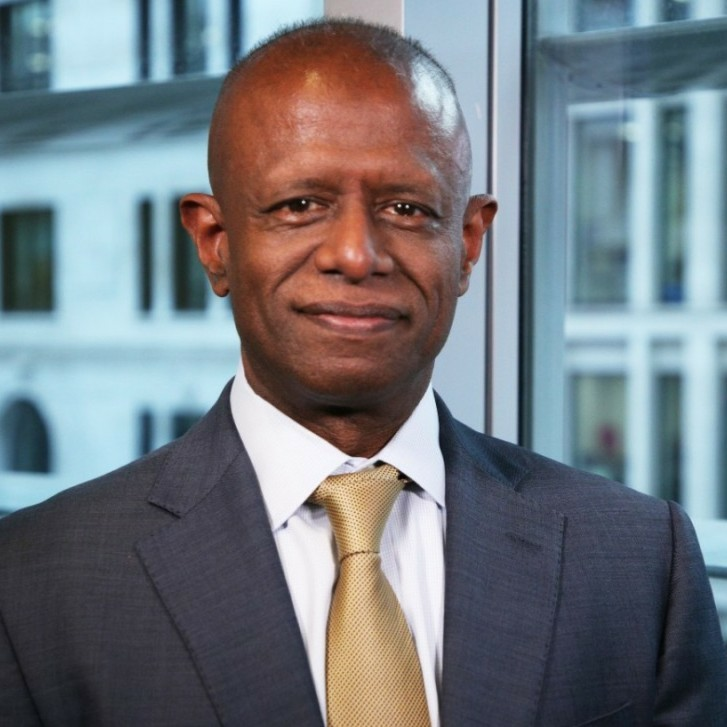 MANAGING DIRECTOR, CGMA LEARNING, EDUCATION & DEVELOPMENT, ASSOCIATION OF INTERNATIONAL CERTIFIED PROFESSIONAL ACCOUNTANTS
Ash Noah, CPA, CGMA, FCMA, is Managing Director of CGMA Learning, Education & Development at the Association of International Certified Professional Accountants.
In this role, he engages with CFOs and Finance Leaders worldwide to understand how finance teams are evolving and guides Association's initiatives to ensure that the Chartered Global Management Accountant (CGMA) learning content, syllabus and examinations are future-ready.
He works to make sure the CGMA designation continues to be recognized as the qualification of choice by employers and supports CGMA holders to help them create more value for their organizations in the digital age.
Ash joined the Association in 2012, and prior to that served as CFO of the International BU of TNT Express, the global transport and logistics provider and led finance teams in 45 countries through significant transformation.
Ash is a licensed U.S. CPA, a CGMA designation holder and a Fellow of CIMA. He is also an avid aviator. Ash is based in Durham, North Carolina.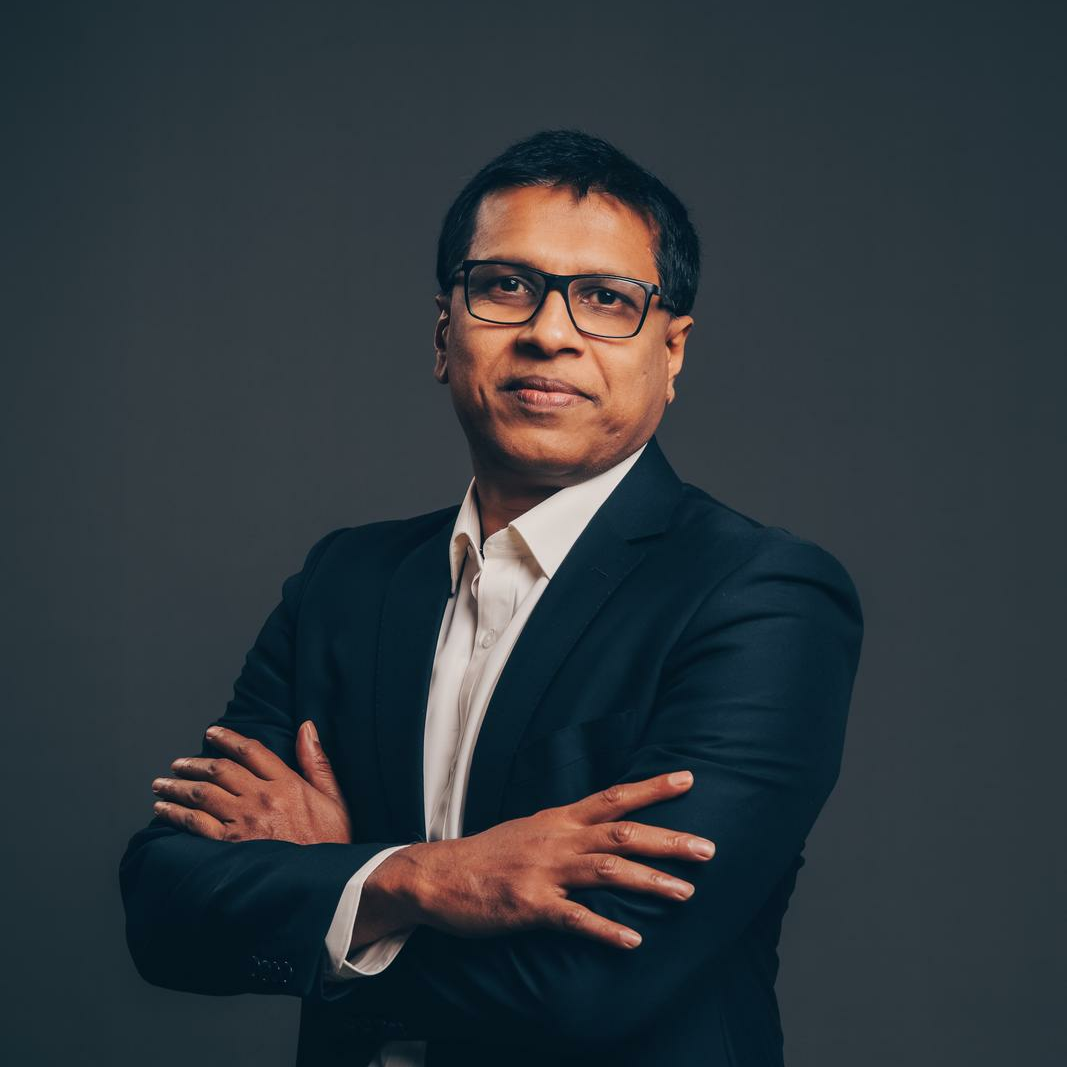 GLOBAL MARKETING HEAD AND CMO FOR ASIA PACIFIC, NAMET AND AFRICA, UPFIELD AND GLOBAL MARKETING HEAD FOR CHILD NUTRITION AND HEART OF LIFE PLATFORMS
CMO for Asia Pacific, NAMET and Africa at Upfield and Global Marketing Head for Child Nutrition and Heart of Life Platforms
Kosala currently serves as a Global Marketing Head and CMO for Asia Pacific, NAMET and Africa for Upfield (the number one plant-based company globally, in 90 countries, and is famous for brands like Flora, BlueBand, Proactive and Rama).
He has over 22 years of rich and diverse experiences in multinationals (Unilever & Upfield) across different geographies from Sri Lanka, India, Singapore, South Africa, Ivory Coast, Turkey, and the Netherlands. He has fortunate to have worked in Europe, Asia, Africa, Middle East and LATAM, and in different categories, namely home care, personal care and foods, global, regional, and local roles. Before moving to consumer-packaged goods, he was an investment banker and specialized in mega infrastructure projects.
Kosala carries extensive experience in strategy and execution, coupled with business transformation, turnaround, market development and building purpose-driven brands. His passion is to make winning elite high-performance teams with inclusivity and diversity. Before his current role, Kosala was the chief marketing officer for Asia, Africa and the Middle East in Unilever's Spreading, Cooking and Baking business. He has successfully spearheaded a business transformation in each of his roles while unlocking sustainable growth and brand purpose. He has a strong track record of insightful breakthrough innovations and rolling out across globally.
Kosala is a Chartered Management Accountant (ACMA & GCMA) and Chartered Marketer (FCIM-UK). He also holds a Commonwealth Executive MBA, MSc in Digital Leadership (UK), Postgraduate Diploma in Marketing (UK), and a Postgraduate in Digital Marketing (UK). He was an active member at CIMA (Sri Lanka), served as an education board member for UNISA (South Africa) and has over ten years of lecturing experience at the CIMA & CIM strategic level. Kosala is a Sri Lankan based in Amsterdam. He enjoys reading, martial arts, cross-fit and mentoring start-up founders and emerging young leaders across geographies outside of work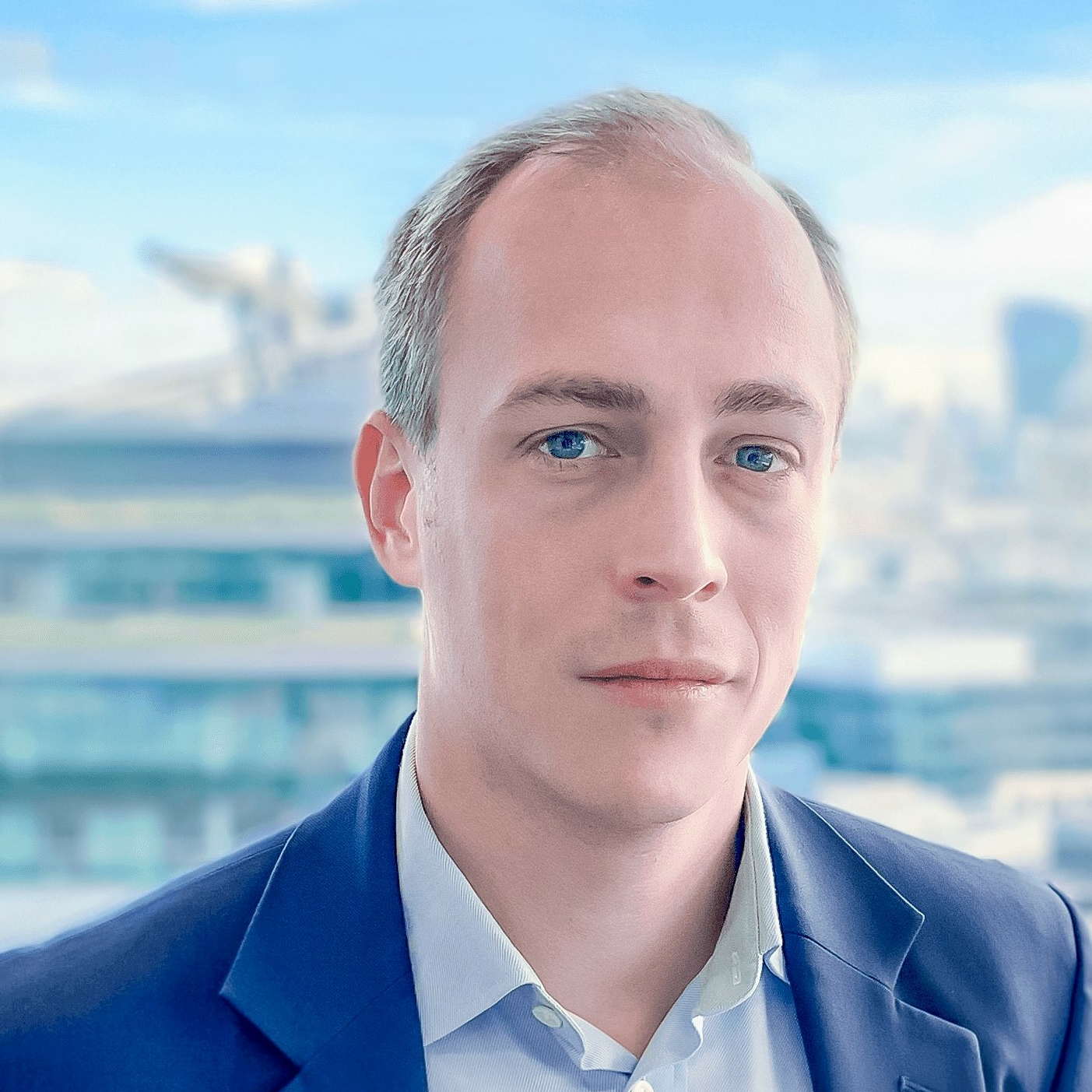 CEO, METAPRAXIS
Simon is an accountant by qualification and a technologist at heart and is passionate about the role technology can play in helping companies take better decisions using their data assets. Simon is CEO of Metapraxis, the Financial Analytics Technology business with offices in London, New York, Stockholm and Tokyo. The Metapraxis analytics product, Empower, helps some of the world's most complex businesses such as WPP, Thomson Reuters and Dell, improve their financial planning, analysis and reporting. Simon is Vice President of the Chartered Institute of Management Accountants and on the Board of the Association of International Certified Professional Accountants. He is Non-executive Director of ZING Technologies, a digital experience marketplace designed to bring virtual teams together and Trustee of the OU Foundation charity. He holds a BA in PPE from Oxford University, is a keen skier, avid Spurs fan and loves to travel.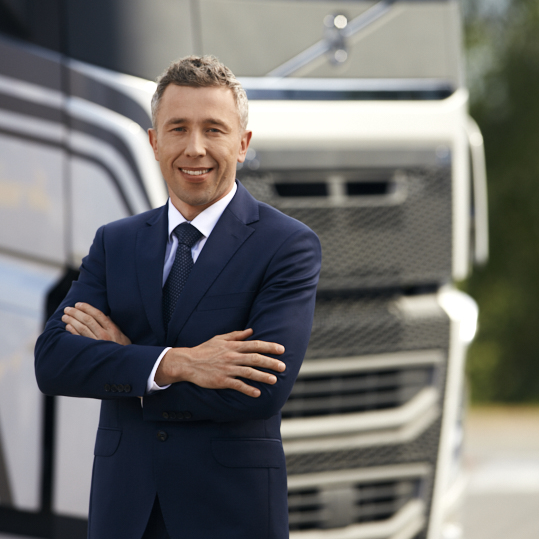 VP FINANCE REGION CENTRAL EAST & EAST AT VOLVO FINANCIAL SERVICES
Finance experienced professional, with a focus on business and process improvement. Experienced in multinational companies, working in complex reporting and organisational structures.
Scope of expertise focused over financial analysis, reporting, risk management, performance management, change management, system implementation.
Experienced in managing and leading teams both locally and remotely.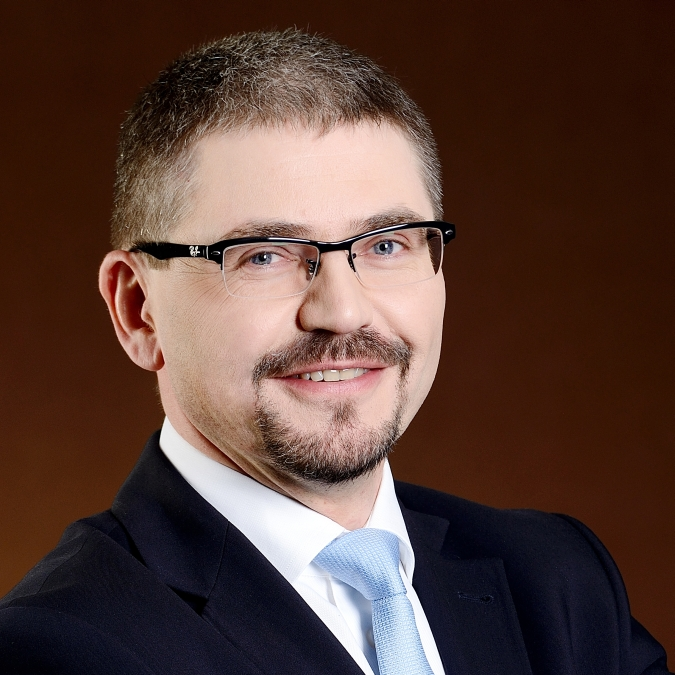 CEO, COGIT
He has over 25 years of experience in the use of IT systems to support the management of the biggest companies. He has managed Cogit (formerly Codec) in Poland for over twenty years. He dealt with issues associated with the practice of assisted decision-making, controlling, finance and management, inter alia with the use of artificial intelligence and analytical systems. Since the beginning of his career tied to the problems of Performance Management and Business Intelligence application issues. He participated and led consulting projects and the Performance Management and Business Intelligence implementation in Poland and Ireland. Graduate of Computer Science and Management University of Technology in Wrocław.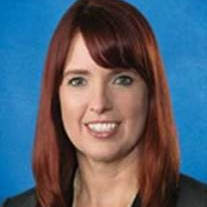 EVP CHIEF ACCOUNTING OFFICER, FRANKLIN TEMPLETON
Gwen Shaneyfelt is responsible for accounting policy, financial reporting, corporate accounting, corporate taxation, transfer pricing, and financial operations (accounts payable, accounts receivable, payroll) for Franklin Resources and its subsidiaries globally.
Mrs. Shaneyfelt has devoted her career to the financial services industry and has spent more than 25 years in the investment management industry. From 2006 through 2011, she served as chairman of the ICI Tax and Advisor/Distributor Tax committees.
Prior to joining Franklin Templeton, Mrs. Shaneyfelt was Executive Director of Tax at Morgan Stanley Investment Management where she was responsible for all corporate and fund tax matters for the Investment Management Division. In addition to Morgan Stanley, Mrs. Shaneyfelt's investment services career includes senior tax positions at Van Kampen Investments and KPMG Peat Marwick where she was Senior Tax Manager.
Mrs. Shaneyfelt holds a BS in Accountancy from Northern Illinois University. She is a Certified Public Accountant in the State of Illinois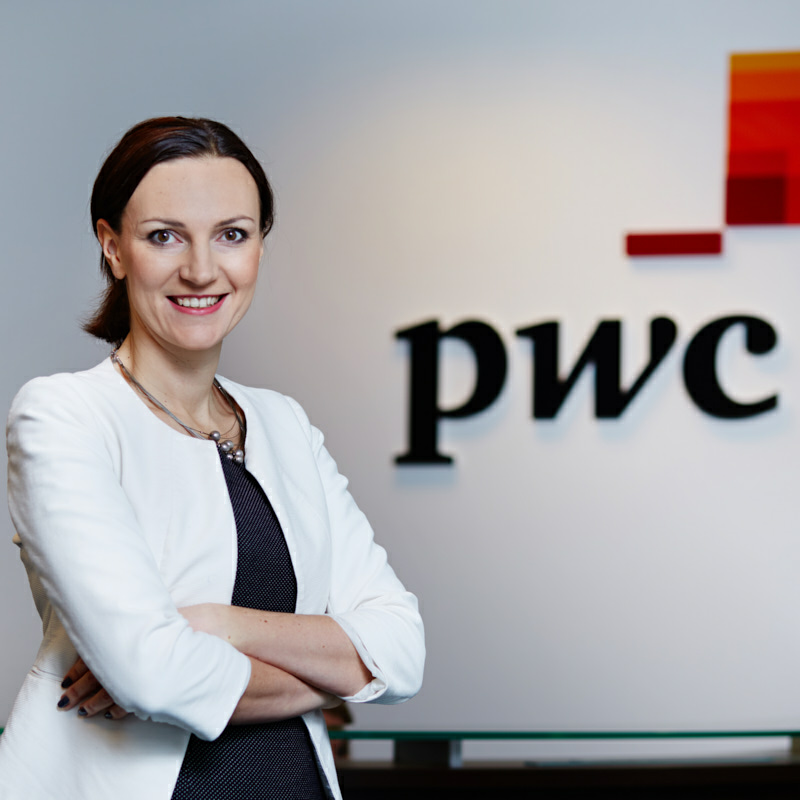 DIRECTOR, PWC POLAND
Aleksandra has over 15 years of experience in the Business Services area within a number of multinational companies across the full GBS lifecycle. She has led GBS improvement projects related to Operational Excellence and SAP implementations. She is a certified Prince2 Practitioner Project Manager and ACCA qualified. She is also certified with PwC Transition Academy (Master level).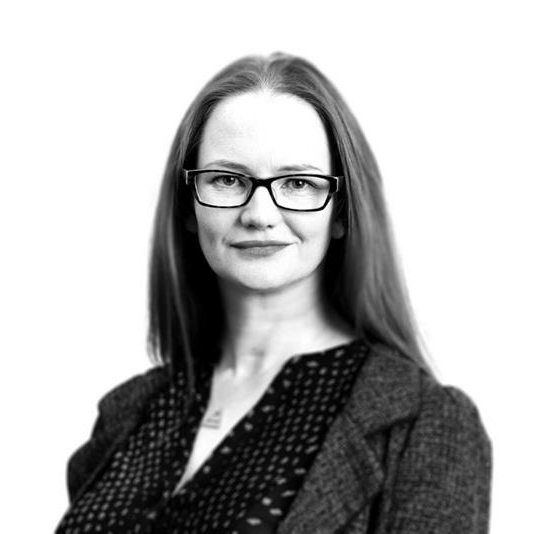 FCMA, CGMA, CPFA, ASSOCIATE TECHNICAL DIRECTOR- MANAGEMENT ACCOUNTING RESEARCH AND DEVELOPMENT, AICPA & CIMA
Rebecca's work focuses on the government and non-profit sector, particularly central government departments and the National Health Service. She was previously head of public sector research for the Chartered Institute of Management Accountants (CIMA), working on academic and thought leadership programmes.
Before joining CIMA in 2010 Rebecca worked for English Heritage, an executive body of the British Government, where she was responsible for designing and delivering finance training. Her previous roles had focused upon organisational planning, performance and MI system development.
Rebecca is a Fellow of CIMA, and a Chartered Public Finance Accountant. She is a member of Accountancy Europe's public sector expert group and a Teaching Fellow at the University of Greenwich Business School.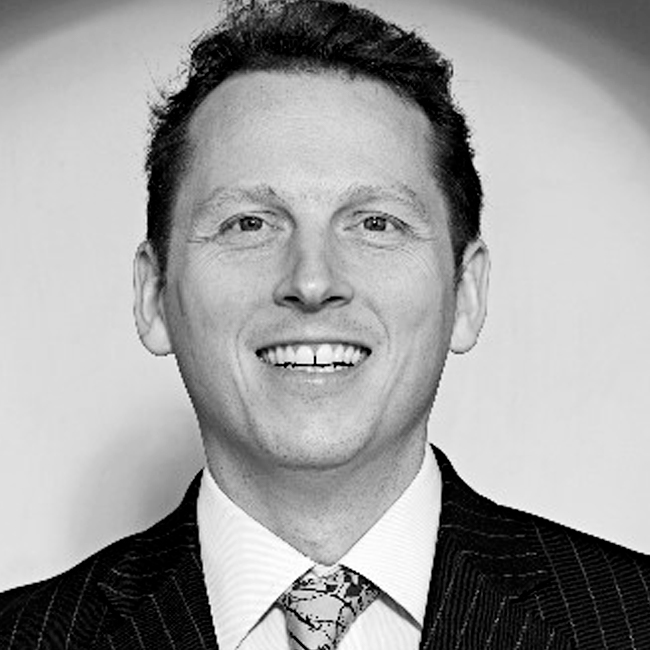 FCMA, CGMA, CPA, GLOBAL HEAD OF SUSTAINABILITY, AICPA & CIMA
An experienced senior executive and strategy consultant, with deep experience of how sustainability catalyzes systems change. Possesses a wide variety of leadership, relationship development, business development, commercial management, team building and project management skills. He has successfully led and delivered projects in complex multi-stakeholder environments.
Previously a project director of numerous C-suite projects in which where he supported clients and stakeholders across a range of industries with connecting their sustainability strategies with their core business objectives, and then measuring, valuing and communicating the value which this creates.
Currently the Global Head of ESG with AICPA-CIMA, having previously served as a senior leader with the Value Reporting Foundation which consolidates into the IFRS Foundation on 1 July 2022 to support the work of the International Sustainability Standards Board (ISSB).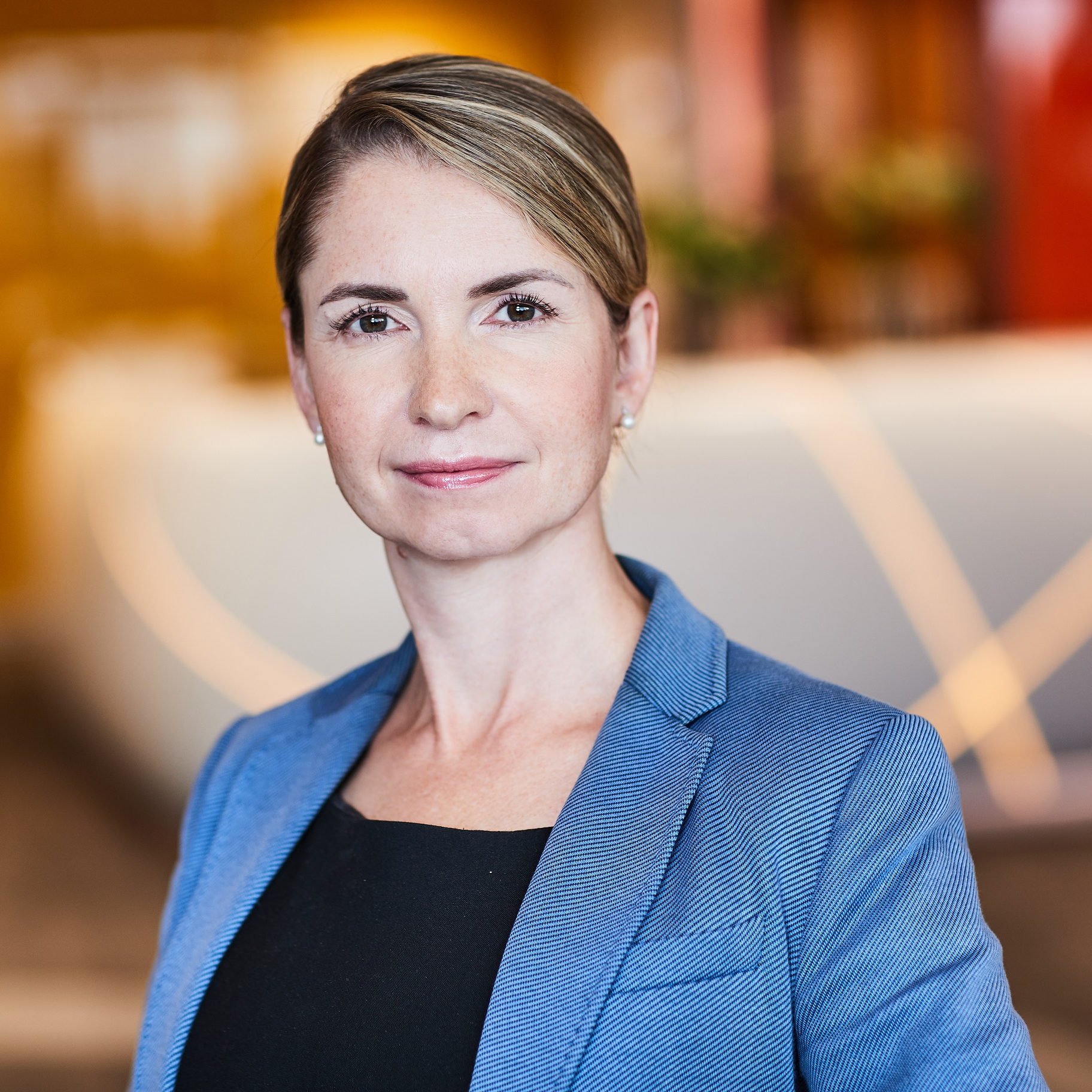 STARSZY MENEDŻER PWC POLSKA
Dorota specializes in the area of business controlling as well as in the processes of transformation and automation of the financial function.
For 10 years, she managed the Controlling Office of the Orlen Capital Group, where she was responsible for the implementation of controlling processes and tools supporting effective supervision over the Group. Dorota was also involved in a number of corporate projects related to cost optimization and improvement of operational efficiency. She also possesses practical experience gained as a member of the Supervisory Boards of many companies of the Orlen Capital Group from the logistics and support functions.

Currently, she supports CFOs by implementing consulting projects in the field of standardization and automation of management reporting and optimization of planning and budgeting processes using modern technologies. She is responsible for the development of PwC and Anaplan partnership in Poland. He is a member of the British Association of Auditors (ACCA).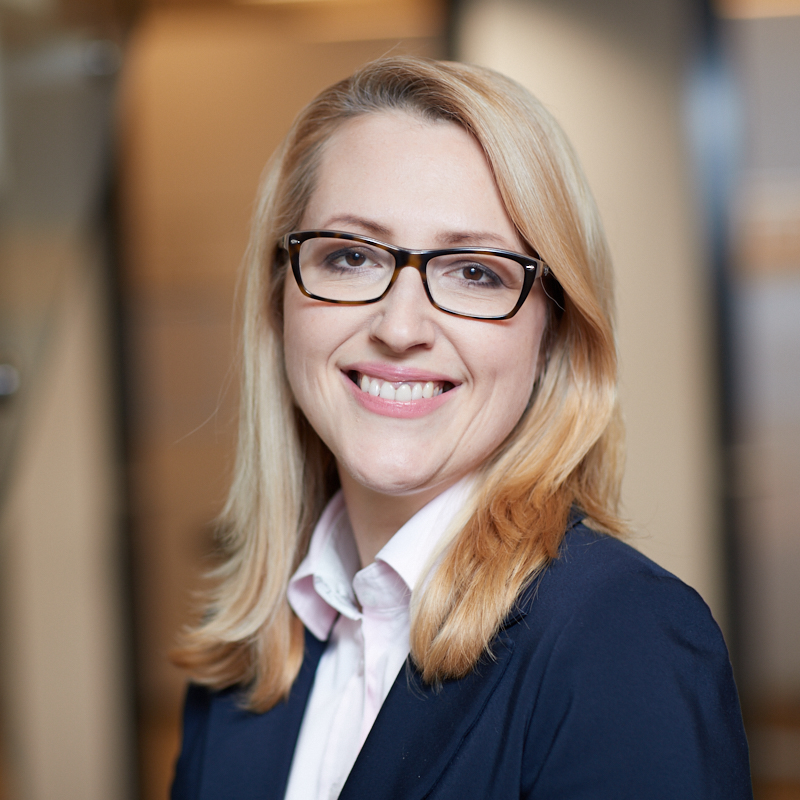 STARSZY MENEDŻER PWC POLSKA
Magda is a leader in technological projects related to the creation of solutions for the purposes of reporting compliance with tax requirements - SAF-T, e-invoices, e-reports. She has several years of experience in managing and improving accounting and tax processes. She is a leader in ERP implementation projects and technologies related to the automation of tax and financial processes.
She graduated from the Faculty of Economics at the University of Warsaw and postgraduate studies at the Warsaw School of Economics. She has extensive experience in the implementation of ERP systems and their integration with external applications, ensuring compliance with local requirements.
She is a leader in reviews of accounting and tax processes in identifying areas for improvement and automation potential. She combines extensive knowledge of accounting and taxes as well as practical experience in the field of tax and accounting reporting, in the area of system settings.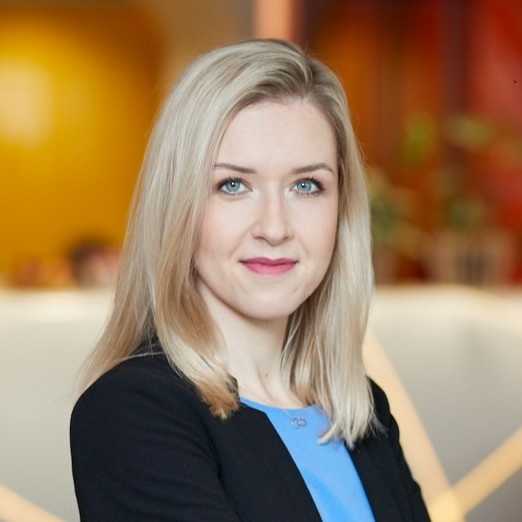 DIRECTOR, PWC POLAND, EXPERT IN TAX REPORTING AND TAX ADVISORY
Dorota has over 13 years of professional experience in the area of tax reporting and tax advisory. Her key area of specialization is CIT and VAT compliance. Dorota worked at PwC in the United States for 2.5 years, participating in tax transformation projects involving improvement of processes, data and implementation of technology solutions.

Dorota was a member of the Ministry of Finance working group for the implementation of the Internal Tax Control Framework in Poland and is responsible for carrying out many projects related to the assessment and support of the tax function of PwC clients, as well as the preparation and implementation of tax strategies.

She graduated in law from the University of Wrocław, studied business taxation at the University of Southern California in Los Angeles and is a licensed tax advisor.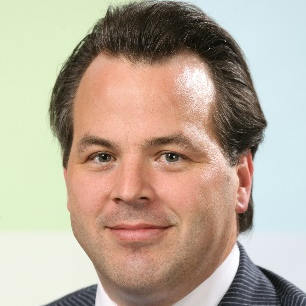 GLOBAL HEAD OF BUSINESS ADVISORY, REPORTING & ENGAGEMENT AT ABN AMRO AND CHAIR OF THE INTEGRATED THINKING & STRATEGY GROUP OF THE IFRS FOUNDATION
He has more than 20 years of experience in the banking sector, the last eight years he has been working within ABN AMRO's Group Sustainability department. He heads up a team that offers advice and coordinates the reporting on sustainability with a focus on climate, circular economy and social impact.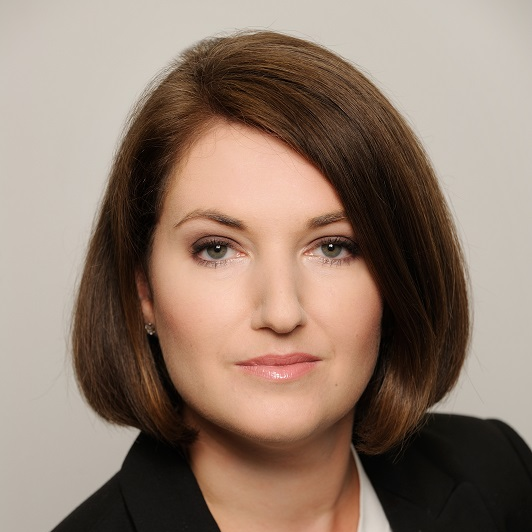 SENIOR MANAGER, PWC POLAND
Marta is a Senior Manager in the ESG Team with over 13 years of experience in the area of corporate governance, risk management, compliance, internal audit and ESG. She has extensive experience in consulting for listed companies in the field of sustainable development, including in the area of strategy preparation, monitoring its implementation and preparation of non-financial reports.
Marta also has experience in the field of independent verification of due diligence processes in supply chains. She has also performed a number of non-financial information assurance services in accordance with the ISAE 3000 standard.
Before engaging in ESG-related projects, Marta focused mainly on the implementation of advisory projects for financial sector clients in the field of risk management and internal control systems. She has experience in working in an international environment. Marta has extensive experience in performing the role of PMO in consulting and attestation projects. She is certified by the AgilePM Foundation.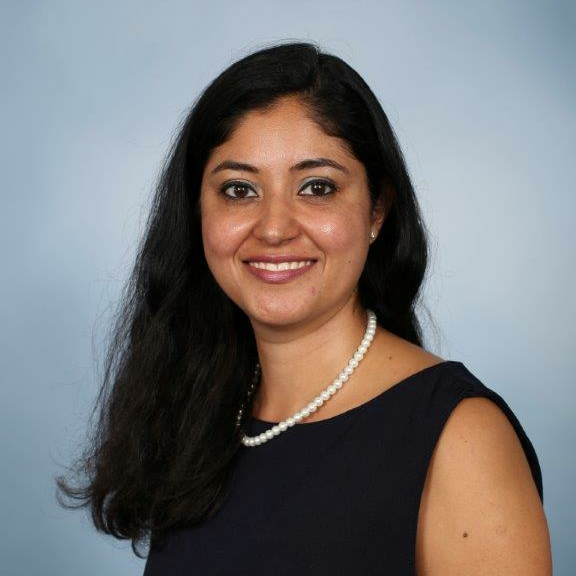 CLIMATE REPORTING, TCFD IMPLEMENTATION LEAD AT NATWEST GROUP
Supriya is Head of Climate, Purpose and ESG Reporting & Measurement at NatWest Group and leads the work on implementation of NWG climate ambition, including development of transition plans and carbon emissions calculation, as well as climate ESG disclosures. Supriya has worked in the Banking industry for 15 years and has held various roles within Finance, Regulatory and Risk areas. More recently, she has focused on leading large scale change implementation related to regulation and reporting. Prior to this, Supriya worked at EY in their Assurance practice in India and UK. Supriya was born and brought up in India and is a qualified Chartered Accountant. Supriya supports various social causes and is a Board member for Girlguiding (a charity for girls and young women in the UK) and Buckinghamshire New University.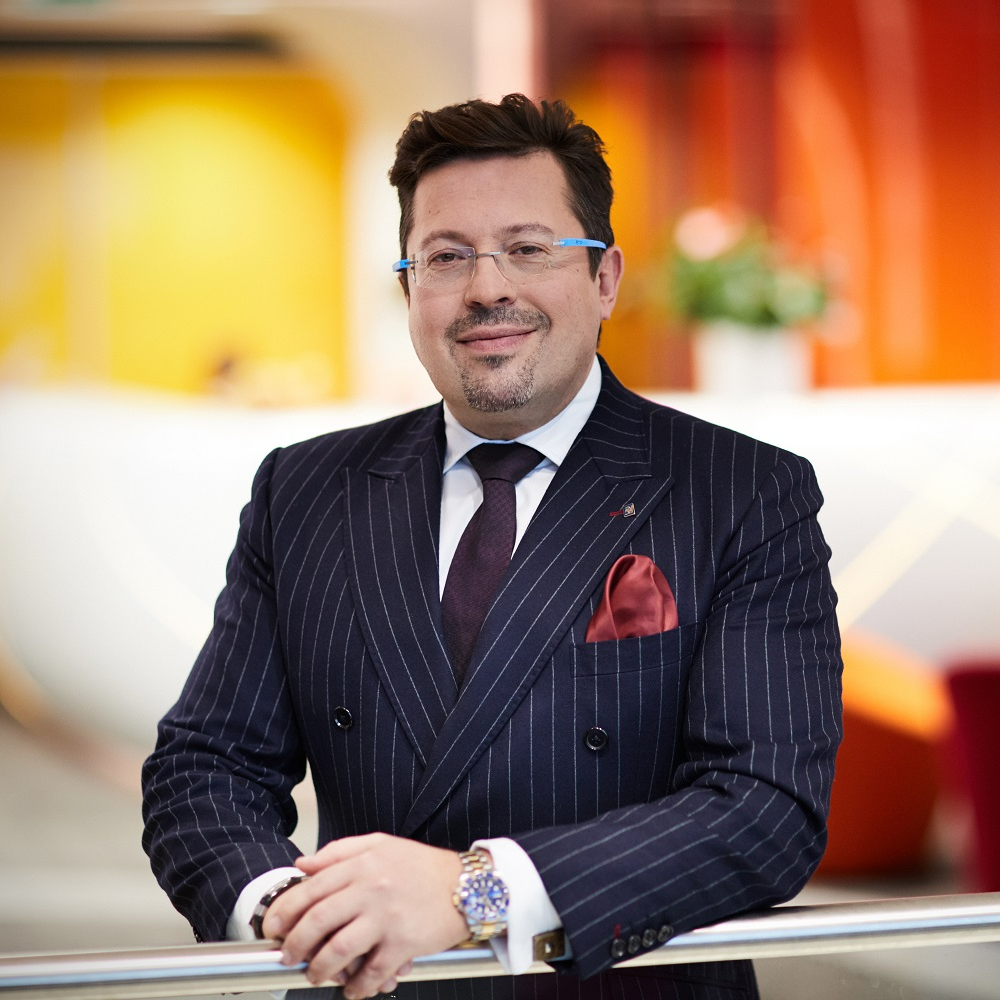 PARTNER PWC POLAND
Tomasz is a Partner in the Tax department at PwC Poland, a leader of ESG initiatives in Poland, as well as a regional leader in the Tax & Legal ESG and Clients & Market teams.. He has extensive experience in tax advisory services as he has been leading complex projects for the clients of PwC since 1996. He has advised numerous clients on corporate income tax law, VAT, excising duties and other public law burdens. He also has a strong track record of supporting clients operating in Chemicals, Gas and Oil sectors as well as public sector entities. Tomasz has made his career path at PwC and has held the position of Managing Partner of Tax and Legal Services (TLS) department (2013-2018).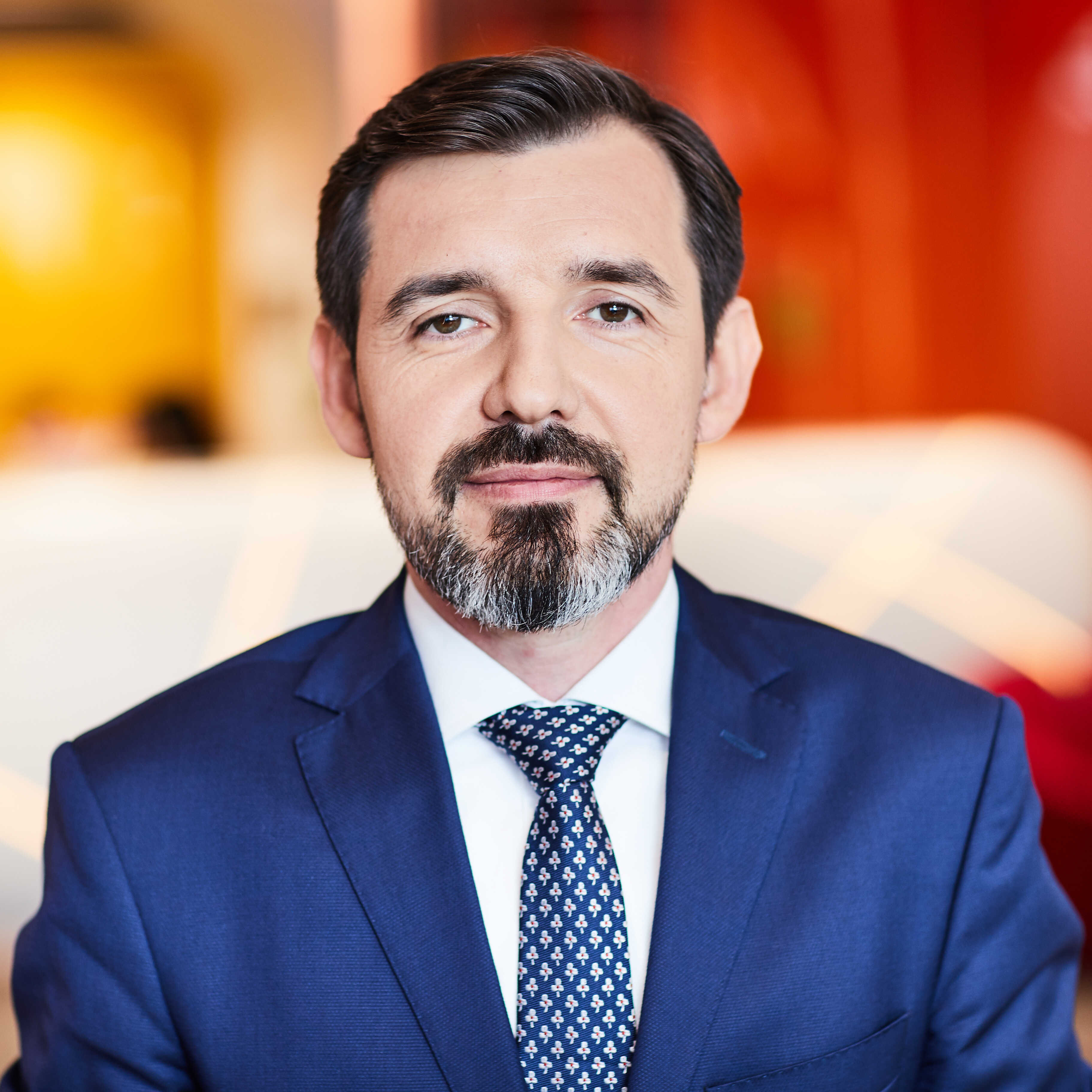 PARTNER PWC POLAND, ESG EXPERT
Piotr is a PwC Partner, GRC & Internal Audit Leader in CEE region. He has a broad experience in many aspects of corporate governance, risk management, compliance, internal controls, auditing and ESG.

His professional experience includes:
- advisory and certification services in ESG areas, including maturity assessment, support in the implementation and measurement of indicators (including carbon footprint), adaptation to regulatory requirements, validation of sustainable business reports,
- Enterprise Risk Management and Compliance implementation and assurance;
- Internal Audit advisory services (including internal audit setup), internal audit co-sourcing,
- Internal controls advisory and assurance work;
- Sarbanes Oxley attestation and advisory work;
- Third Party Assurance including readiness reviews and audits according to various standards such as SAS70, ISAE 3402, SSAE 16, ISAE 3000, ISRS 4400;
- Statutory and group audits within various reporting frameworks;
- Information Systems related audits;
- Optimisation of business processes.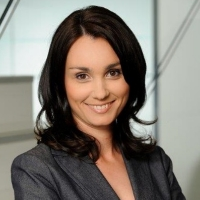 SENIOR MANAGER, PWC POLAND
Agnieszka manages projects for the preparation of maturity analysis, strategy development and non-financial reports, with a specialization in the area of corporate governance. She is an expert in corporate and strategic communication. At PwC, she is a leader in relation and content programs - initiates and helps to create reports, publications, workshops and conferences in the field of strategy, corporate governance and ESG. For 8 years she has been actively promoting corporate governance as part of the Forum of Supervisory Boards - one of the key initiatives of the Polish capital market. She is also a member of the analytical team for ESG strategy and co-creates the ESG Leaders competition - for the best strategy, innovation and educational program.